i wanted to pull over and climb the wooden look-out we just about drove right past. there is something about climbing things that look like they might fall out from underneath you. something nice.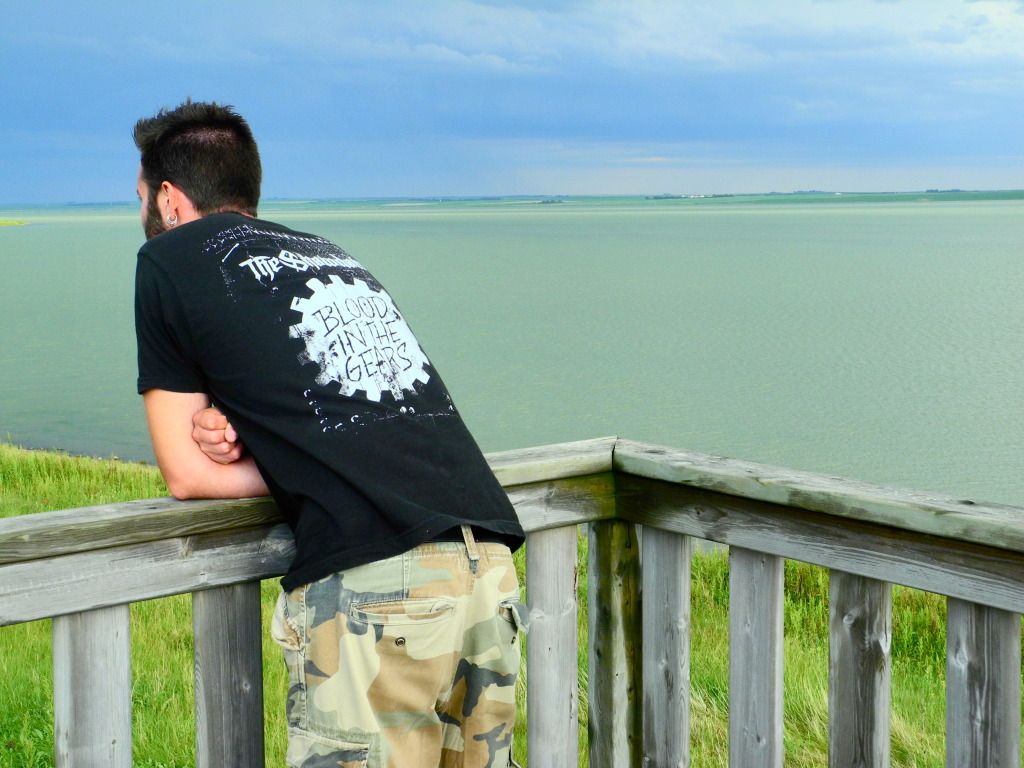 besides: the sky and the water. they were the exact right colour.
and because of murphy's law, the sky opened up and lost it on us just as we got to the top so that our shirts were damp and our eyelashes stuck together a little by the time we got back to the truck. then, of course, came the rainbow. and we thought, "well that was a nice little storm." even though it wasn't much of one at all.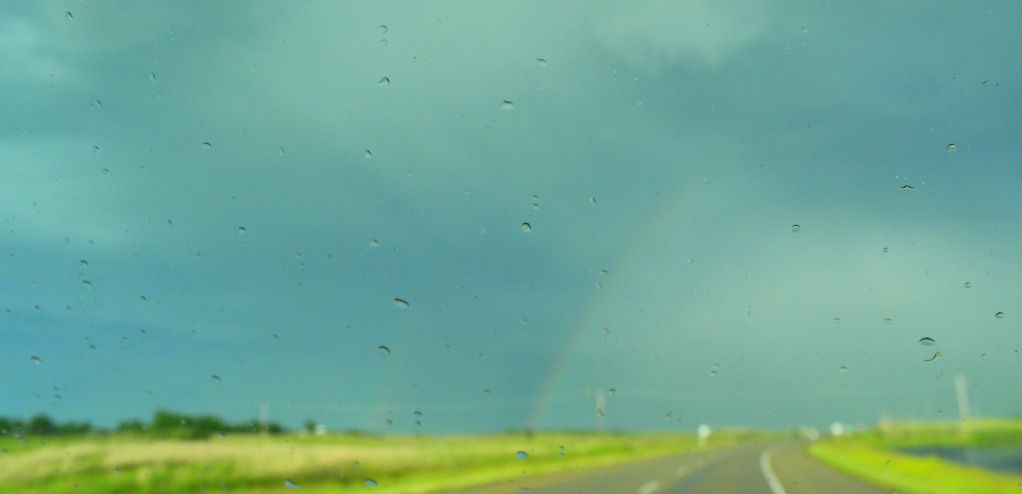 but we didn't realize that what sometimes looks like the end of a little storm is sometimes the beginning of a much bigger one. and, i mean, sometimes that's true of metaphorical storms too.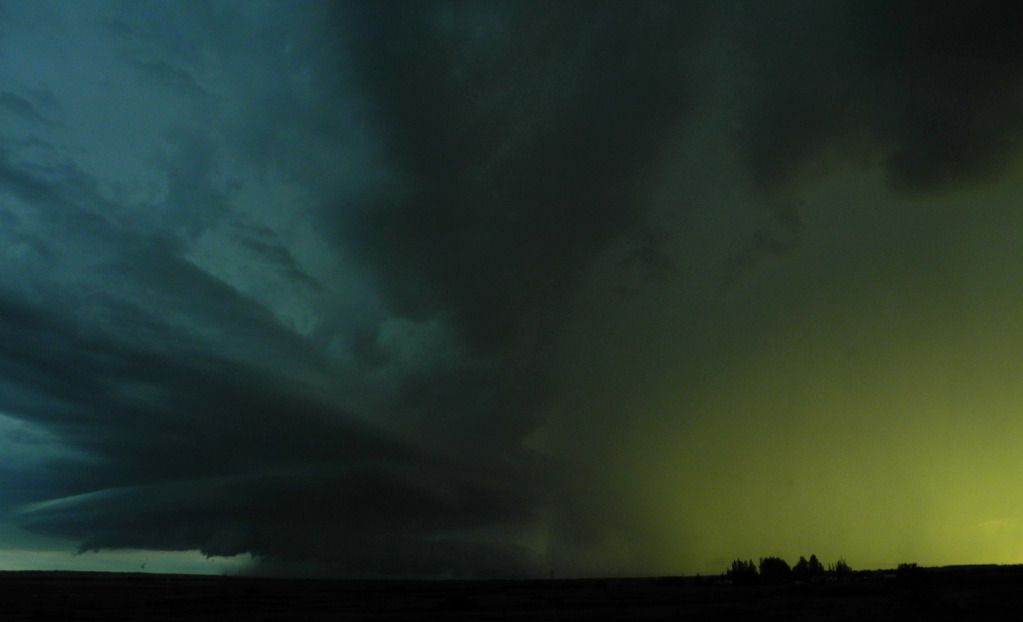 but another thing that i know about metaphorical and literal storms is that the bigger and badder the storm, the more beautiful the sky afterward. you know what i mean?