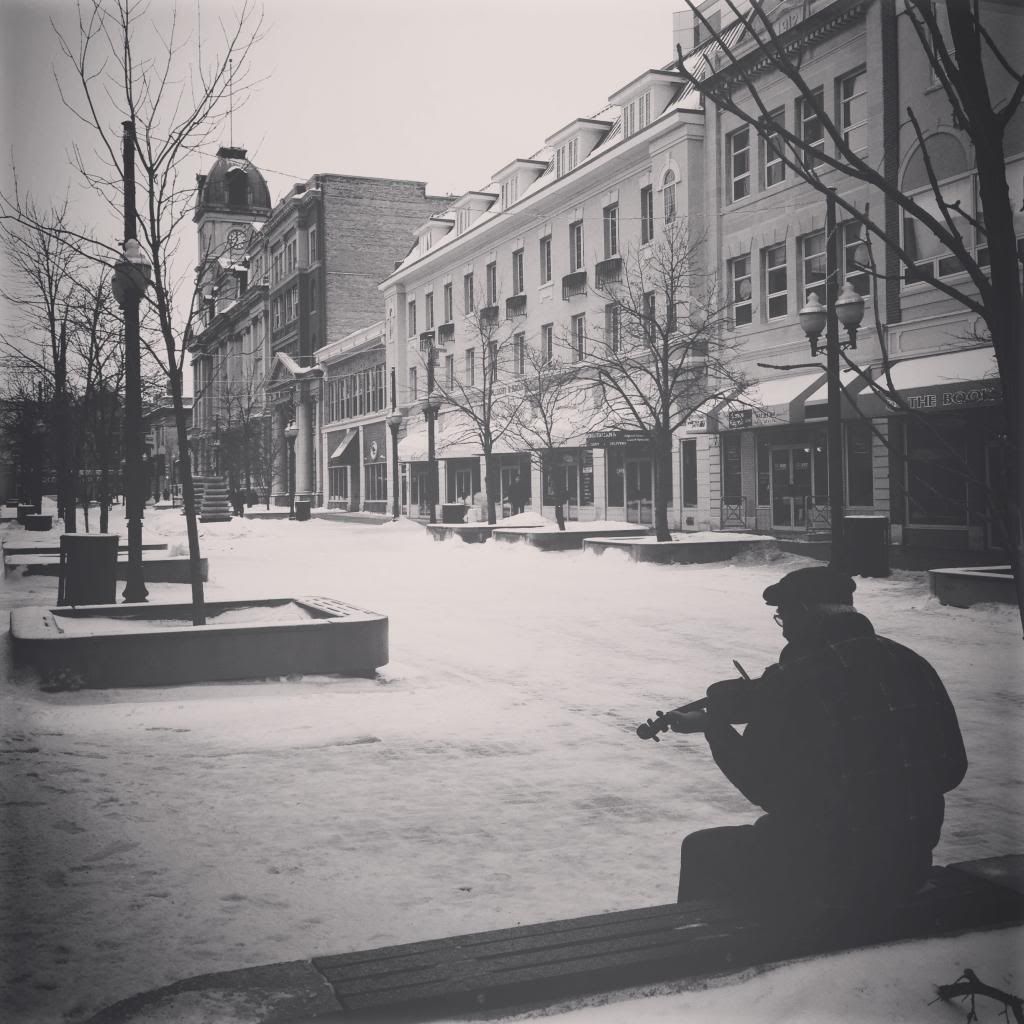 Today was a day for brainstorming, thinking of a thousand possibilities and dreaming elephant ocean universe big and doing the opposite of narrowing down.
It was a day for a giant, sugary, whipping cream-capped mocha with equally sweet friends in a cozy coffee shop. It was a day for aimless wandering and having the time to stop and listen to an elderly violinist with cold fingers and a warm smile.
It was a day for long, meandering conversations and short, squirmy baby snuggles and gulps of crisp but not-too-cold winter air. For traffic lights and comfort food and slippers and piano music and smiles for and from strangers and thank-you prayers.
And as lame as it sounds, it was a day for staying home on a Friday night to sort my iTunes library and make sure everything has it's correct song title, artist, and album art. Because if that wasn't done first, I wouldn't have any fun going out tonight anyway.