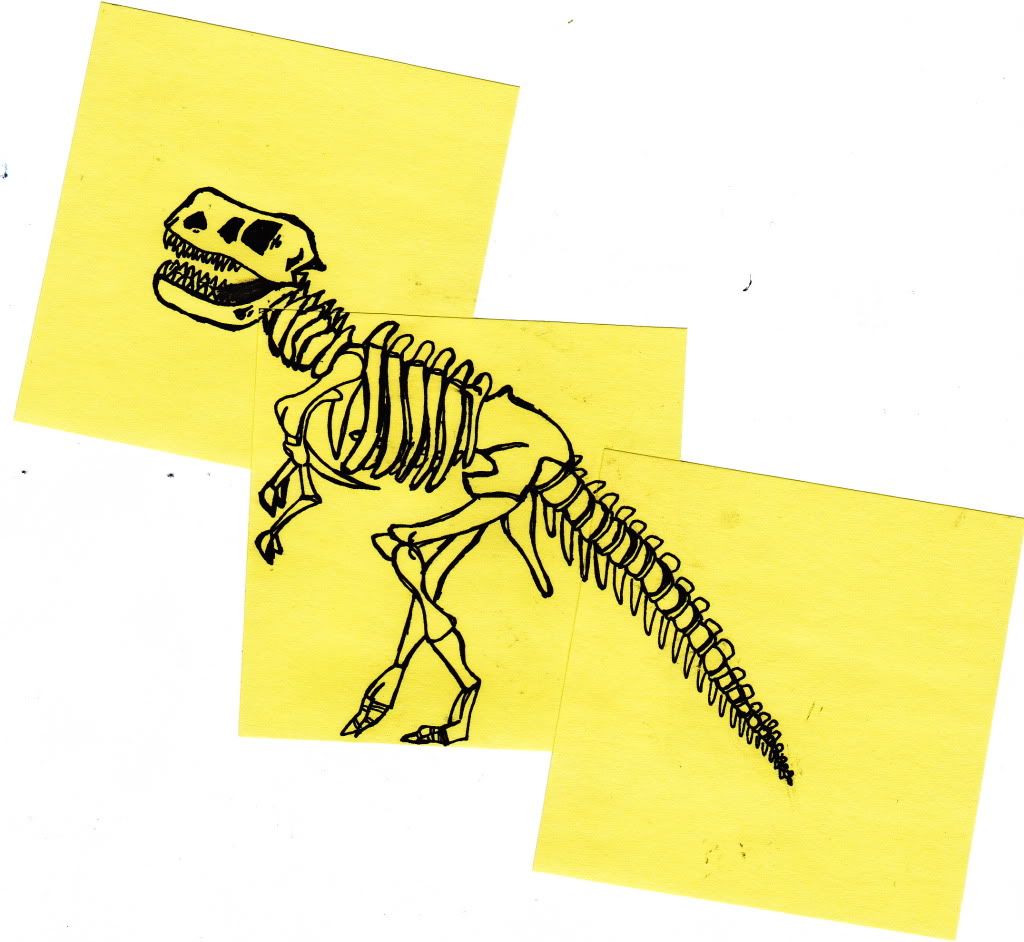 I've been distracted. I've been working more, filling out applications for exciting events, booking flights, having crazy ideas, keeping secrets, running around, having adventures, putting myself out there, doing scary things, enjoying the hilarity and awkwardness and challenges and just trying to keep that dang kitchen clean in the midst of all of it.
The kitchen is the messiest room in the house, always. You eat a bagel and suddenly there's a stack of dishes and spaghetti sauce running down the front of the fridge and, like, living things under the sink. I don't know how it happens.
But this morning I woke up and found some plans suddenly switched and a spare chunk of time opening up before me like a yawning volcanic crater in an apocalyptic movie. I jumped in with no hesitation. I put on some coffee. I put on some music. I read some blogs I've been missing. I drew a picture of a dinosaur on post-it notes and named him Abner: King of First Impressions and Crokinole.
I still have lots to do today, and I will get around to it in exactly nine minutes. But this is so, so nice.