My favourite spot in New York is a funny little place with a funny little name:
DUMBO
. I was told it stands for "Down Under Manhattan Bridge Overpass", but I feel sorry for it anyway.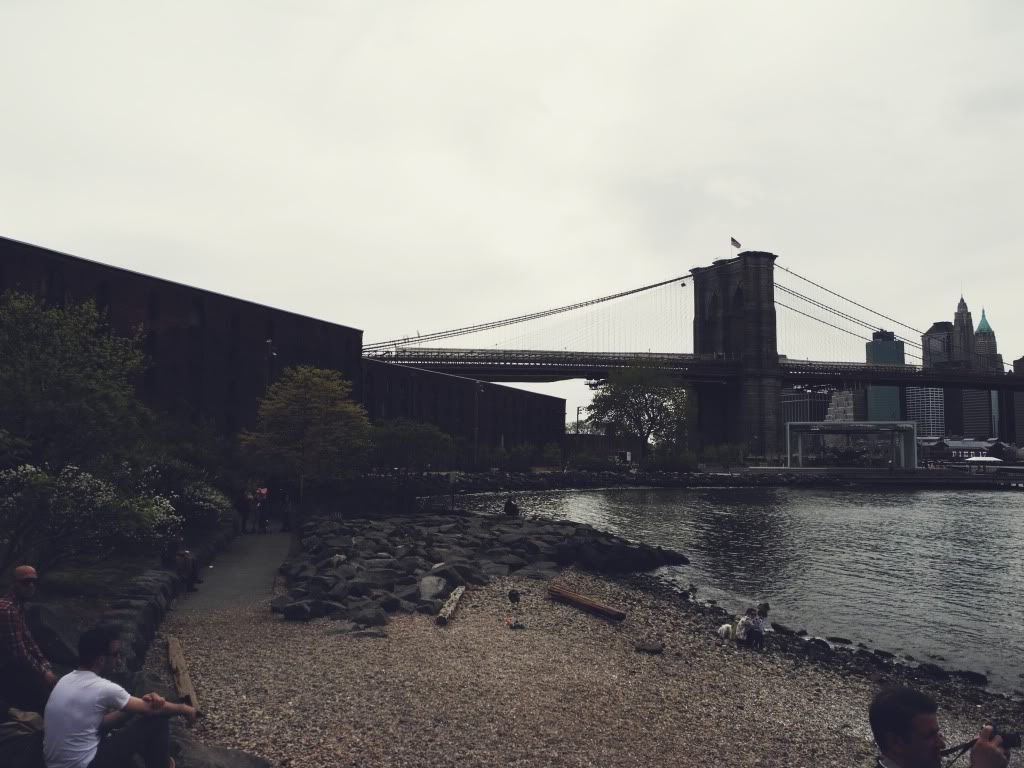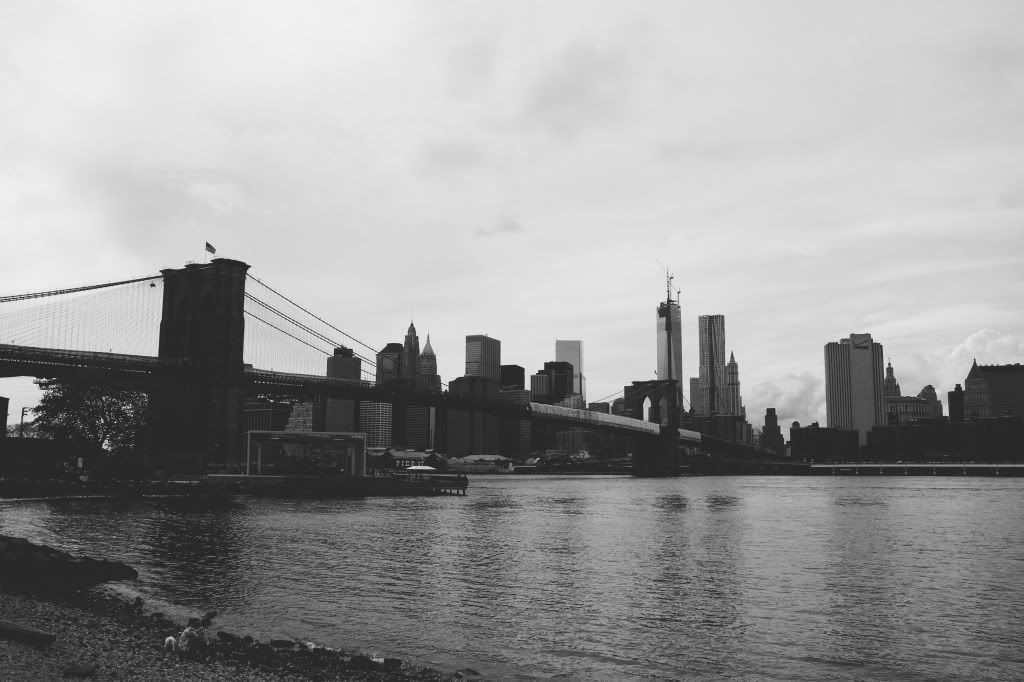 However.
Despite its strange title, it is really the most adorable and wonderful place ever. Which, I guess, makes some sense since Dumbo was the most adorable and wonderful elephant ever, even if he
was
a tad fictitious (he's real in my heart). If I were an author (and wouldn't that be great?) and I had some sort of book to write (because that
is
what authors do) and I also had the means to spend my afternoons anywhere in the whole world to write this book (we're talking teleportation, probably), I would pick DUMBO. I would bring nothing but a box of fruit snacks and a notebook and my favourite
black pen
and my iPhone with a bunch of tragic music on it.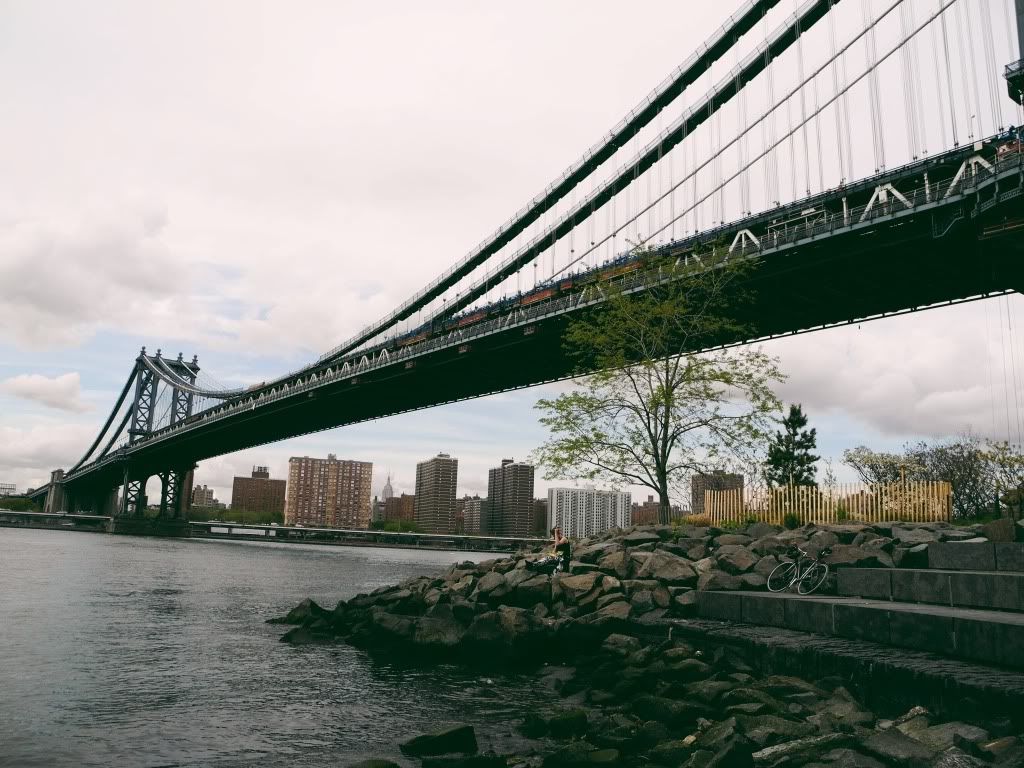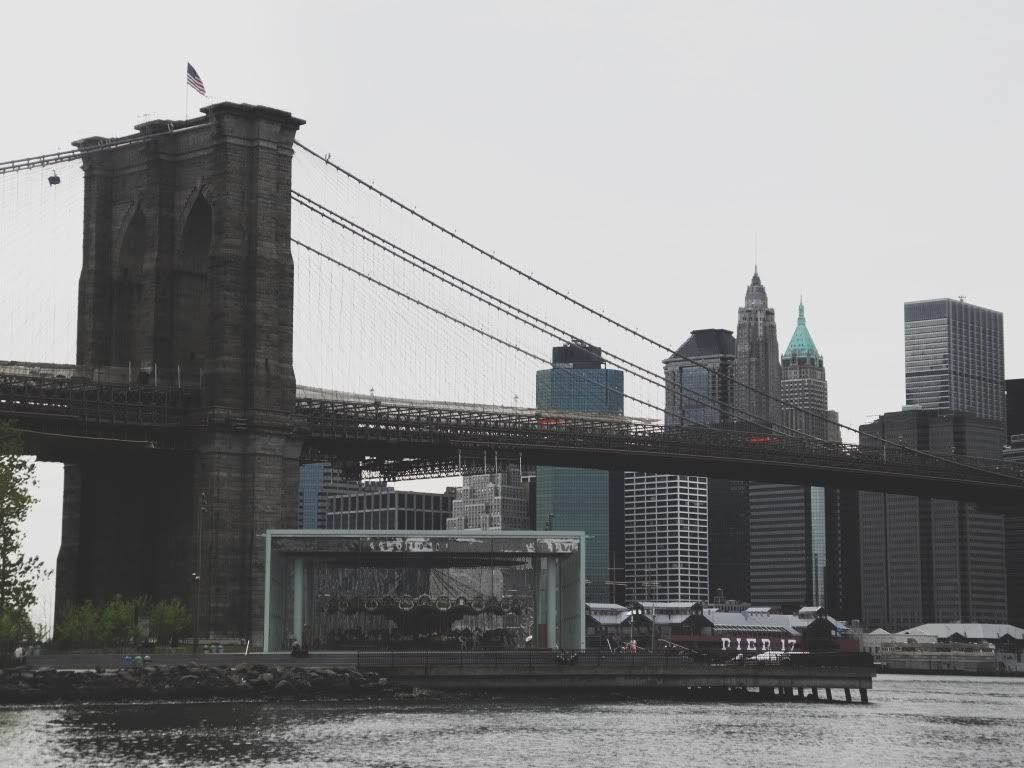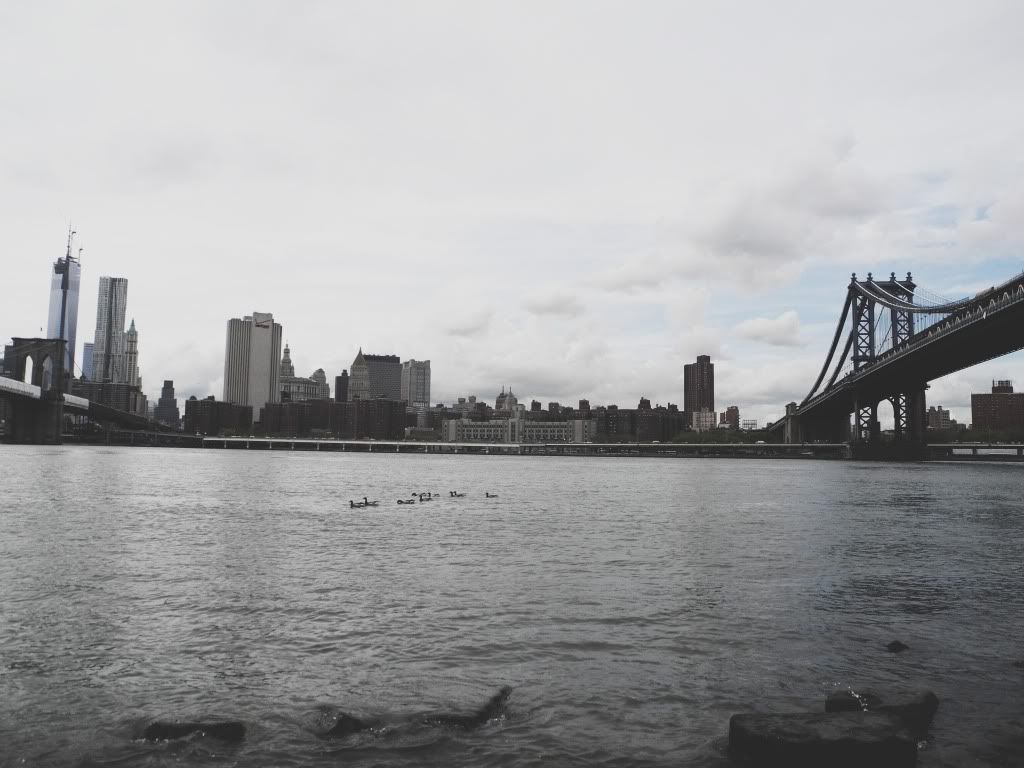 All of the characters in my book would probably end up dead or dying and with broken hearts, because beautiful scenery and tragic music and fruit snacks are not all that conducive to happy endings.
Anyway. One of the best parts, besides the carousel, is that DUMBO is right beside the Brooklyn Bridge, which you can walk right over after you've written a novel or before you've written a novel or while you're suffering from intense writer's block. The view from there is
unreal
.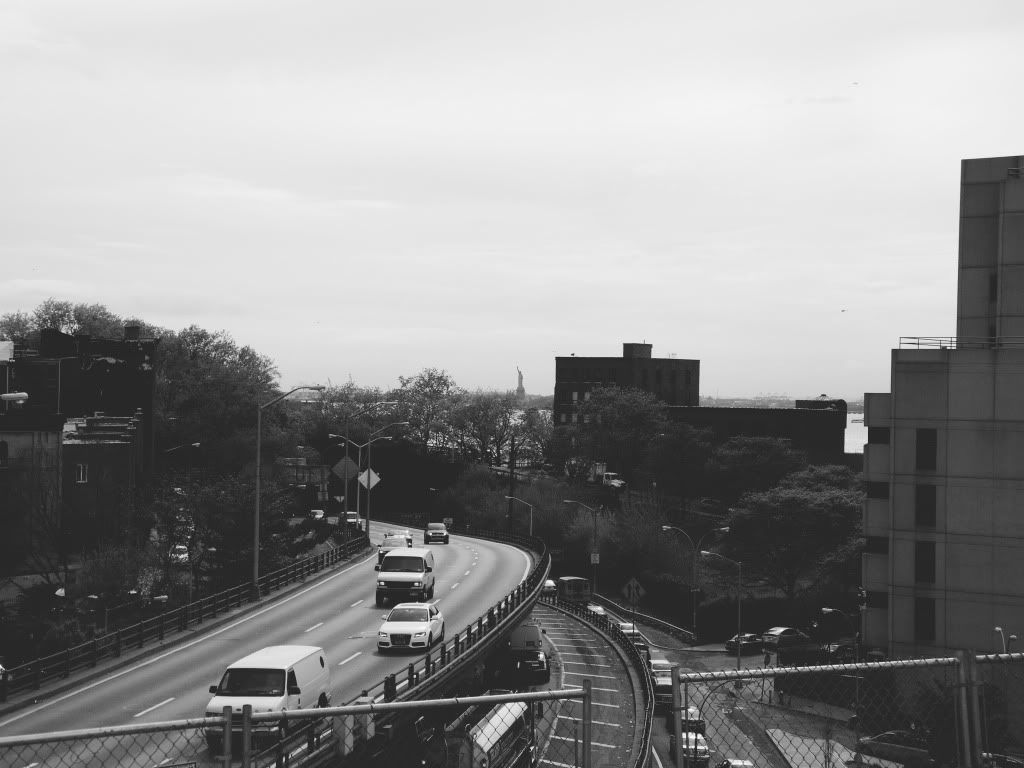 I went once during the day, with my sister and her drama people, and once later on in the week at night with Barclay. Because city lights and romance and fireworks over the Statue of Liberty. You know. Like
that song
.