If I was a very fat woman, I might not have fit in my hostel room. That is absolutely the fact of the matter. Now, before you scroll down, first click right
HERE
. (You have to.)
That
is the website for the hostel we stayed at, and
that
was what I thought the rooms were going to look like.
Ok.
Expectation.
Reality: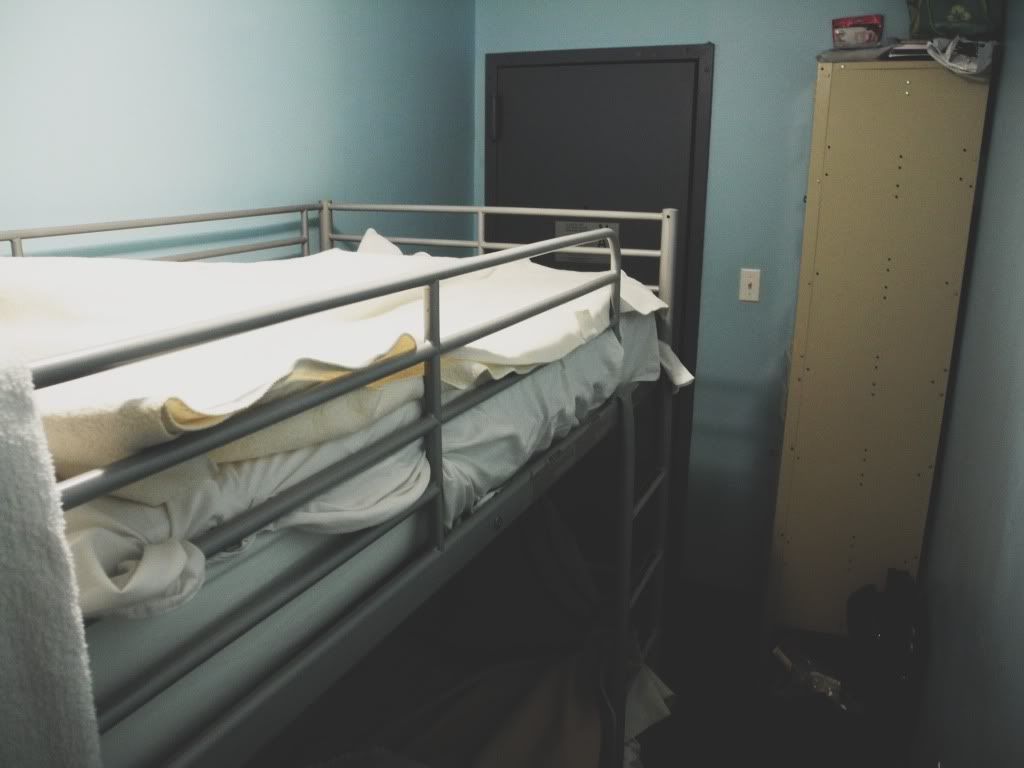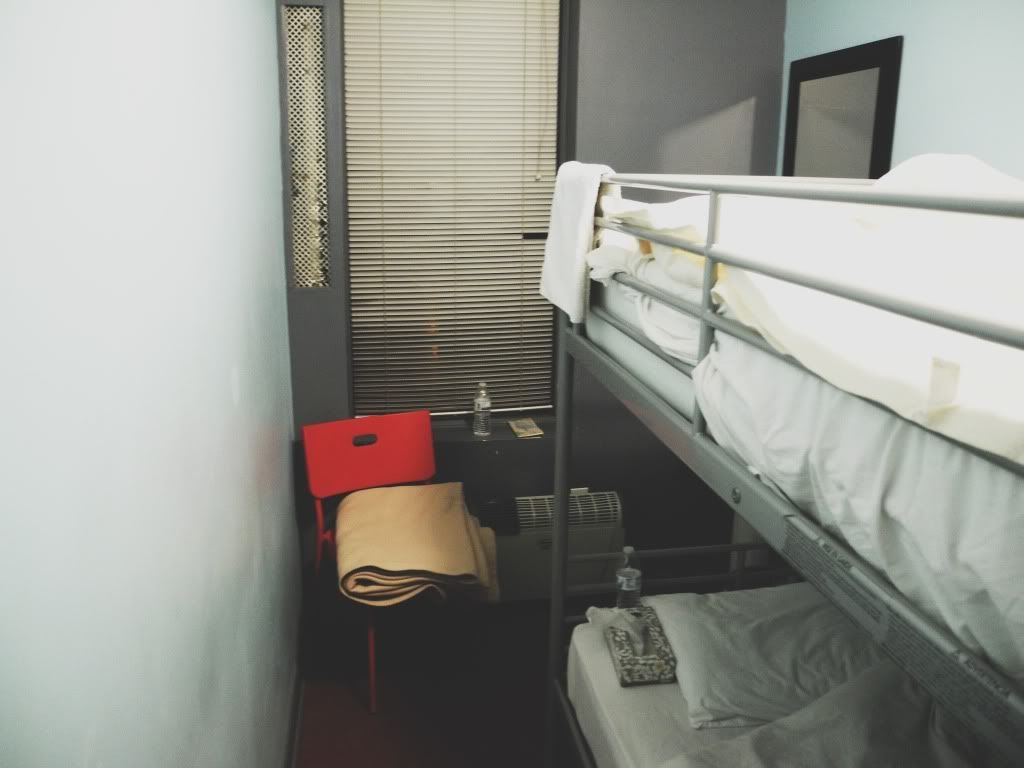 I had a pretty good laugh about it. Especially the part on the website where it talks about 'plush blankets'. (My blanket was stiff and scratchy and still had someone else's long black hairs in it.)
But really, I didn't spend very much time at all in the room, so I wasn't bugged about it. I'd even stay there again, since the price and location were right. Plus, people kept feeding me croissants while I was there, and it's like I've always said: free croissants are better than plush blankets and five extra feet of living space. I've always said that.
My walk around Central Park wore me out enough that I was able to pick the black hairs from my blankets and fall asleep fairly fast that first night, after whispering softly to myself 56 times or so different variations of:
Other peoples' hair can't hurt me. I'm a strong woman, and other peoples' hair can't hurt me. And I don't mind sharing a bedroom with a stranger, or a bathroom with fifty strangers, or a bed with an entire wig's worth of stranger's hair.
I think I made strides in the germaphobe department that week.
Anyway. The next morning, I woke up and met my sister and her friends in the lobby. I didn't know most of them, but had a few random connections: I'd met one at a garage sale last summer, and one at a Tim Hortons in another city a few years back, and one has the same aunt as me and another's dad is best friends with a friend of mine's dad in Ottawa or someplace, and one was my best friend's little brother's friend and I'd dressed him up as a girl when he was, like, 7, at a sleepover (I didn't recognize him at first though because he's since grown a beard and become an adult man).
It is actually an insanely small world.
We ate croissants and decided to go see the Statue of Liberty, because we knew that it was our duty as tourists. There is a free ferry that goes from Manhattan to Staten Island, and if there's anything better than free croissants, it's a free ferry ride.