On Thursday, it rained in the morning. The fantastically drenching kind of rain--which was wonderful, because it turned all of the streets and sidewalks into glassy mirrors, which meant that we saw twice as much of New York as we would've on a sunny day.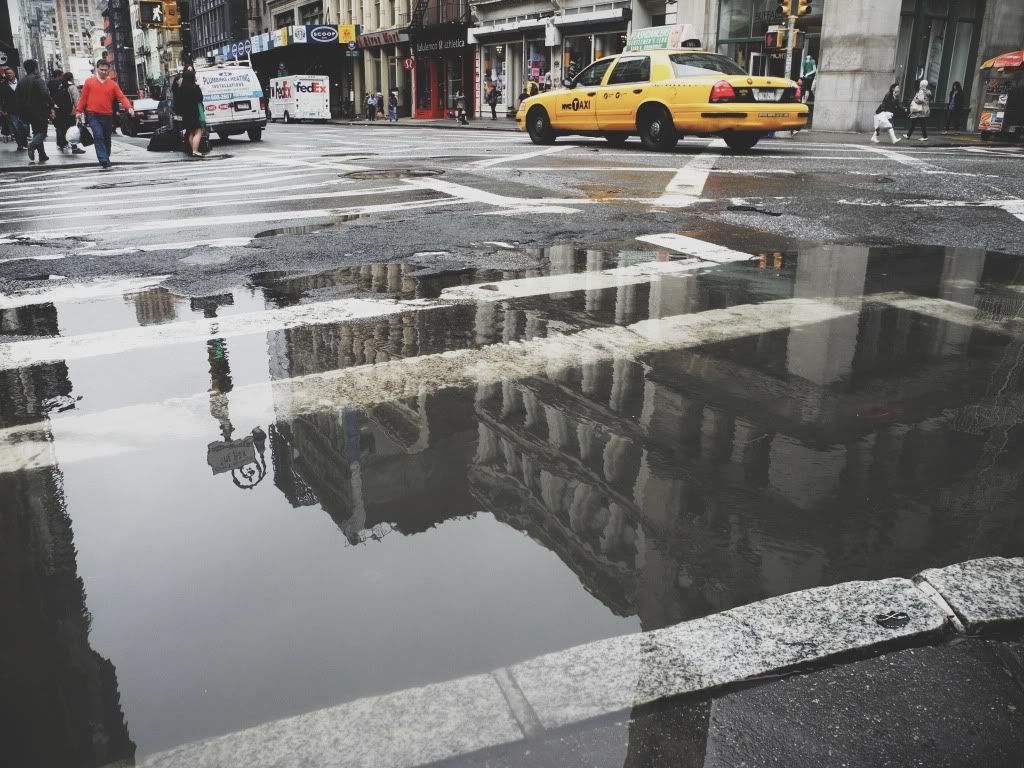 At first we held things over our heads to try and keep dry. We ran from shop to shop. We stepped around puddles so that our shoes wouldn't get wet. But within an hour we were drenched anyway, so we gave in and let the water fill our ears and shoes and sweaters until we weighed twice as much as we had before.
After some time, we found ourselves in Washington Park, taking shelter under the Arch with some explorers from Paraguay, who were very friendly but spoke mostly Spanish. And then, because this is what it's known for, the sun came out. And we said to ourselves, we said, "This is great. Let's get pizza." We said goodbye to our new friends (who we ended up seeing again at the show later that night) and headed off. Our map was more like a wet dishrag at this point, but we could still, just barely, make out Little Italy on it.
We ate fast, because we had to be at the theatre by 2. It was weird to see my little sister's picture on a theatre door in New York--Even weirder to see her on stage talking and singing loud enough for everyone to hear her and without a trace of self-consciousness. I think, growing up, she said maybe two words/year. I guess she was saving them all for NYC. She was excellent, by the way.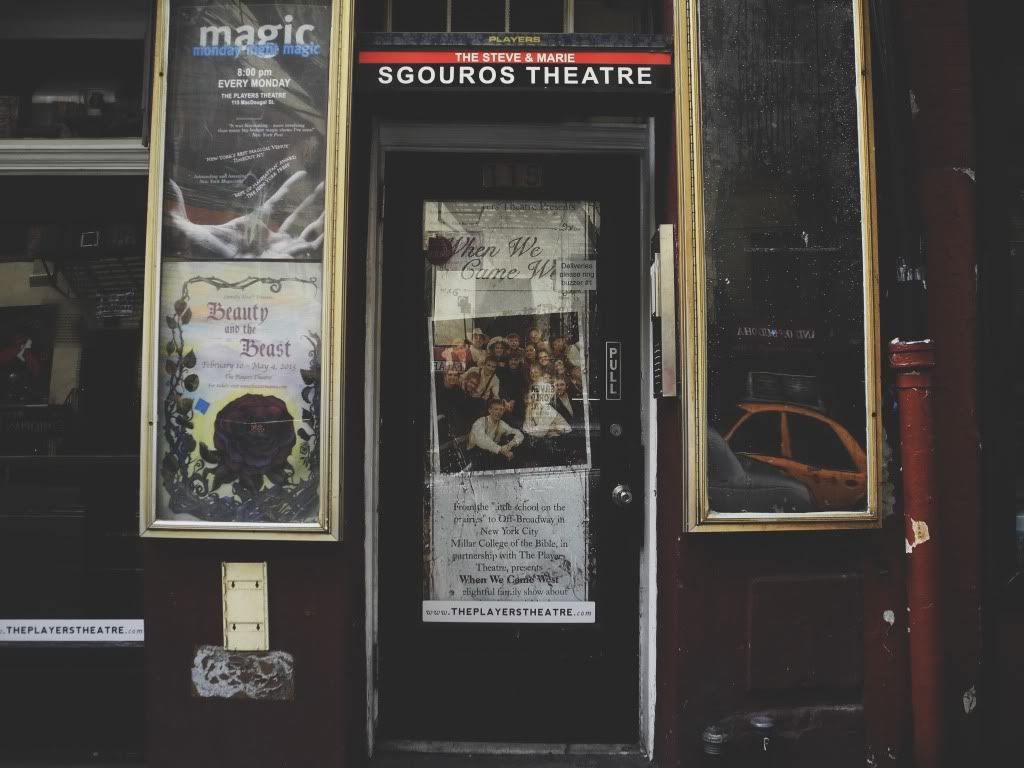 Oh! And guess who ended up running the lights? Yours. There had been a break in communication between the drama coach and the theatre, and both thought the other was supplying a lighting tech. I found out about it five minutes before the doors opened. Handled it.