After the show, we headed over to Washington Square Park again to celebrate. And that's where we met Randy.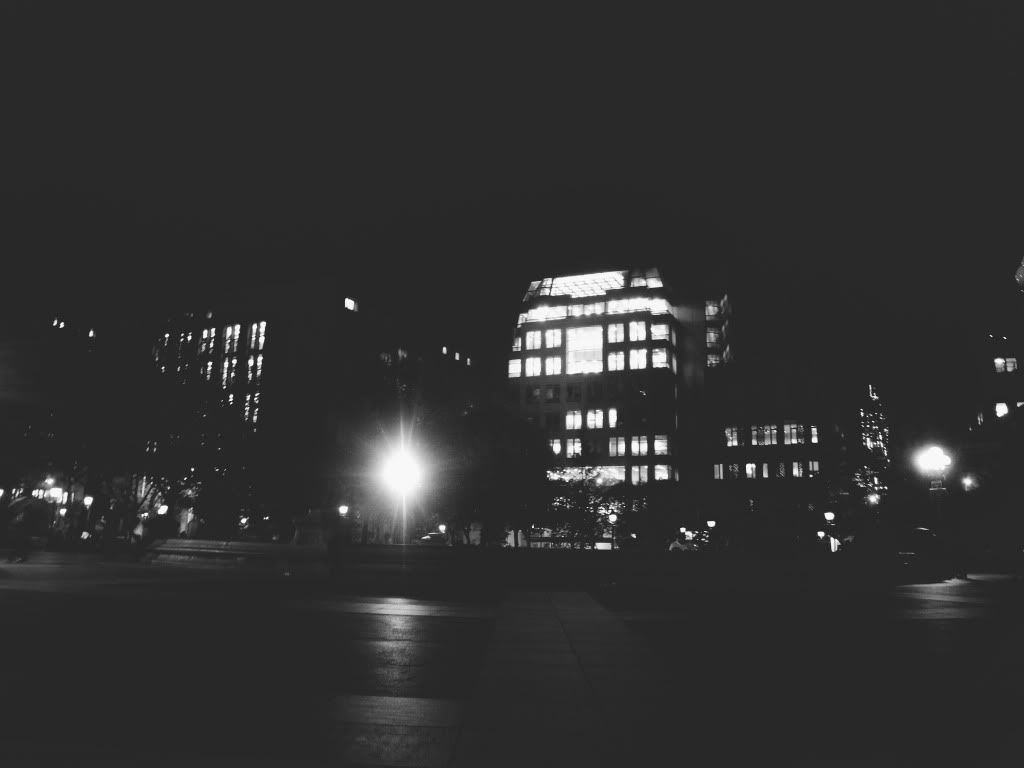 He was playing his old acoustic under the arch. Pearl Jam and The Beatles and Michael Jackson. A guitar case full of loose change at his feet. His raspy voice bouncing off of the apex of the arch and drifting lazily across the cement park, finding its way to where we were.
We watched from a distance for a bit, and then we decided to go say hi. Because maybe it's a small-town-kid thing, but after you stare at someone for long enough, you feel like you need to go say hi. He was finishing up a song when we approached him and when he turned, there we were. 18 of us. With friendly smiles.
Within minutes, Randy was our friend, and we were crowded around him and his guitar, under the arch, singing Livin On a Prayer into the warm New York night air in scattered many-part harmony. We were joined by an exchange student from Germany who didn't speak much English but knew all the words, a scary-looking dude with long hair and a ripped Metallica t-shirt, a man in a black fedora, and, out of nowhere, a short, stocky guy holding a cigar and adding boisterous high notes and vocal guitar riffs in all the right places. ("Don't put that on the internet!" he said.)
We stayed there under the arch for probably two hours. Sometimes a crowd would gather to watch or chat, and sometimes it was just us, passing the guitar back and forth and laughing a lot. A good way to spend the night.
Sometime in the early hours of the morning, we made our way back to the Subway, back to the hostel, and crashed.