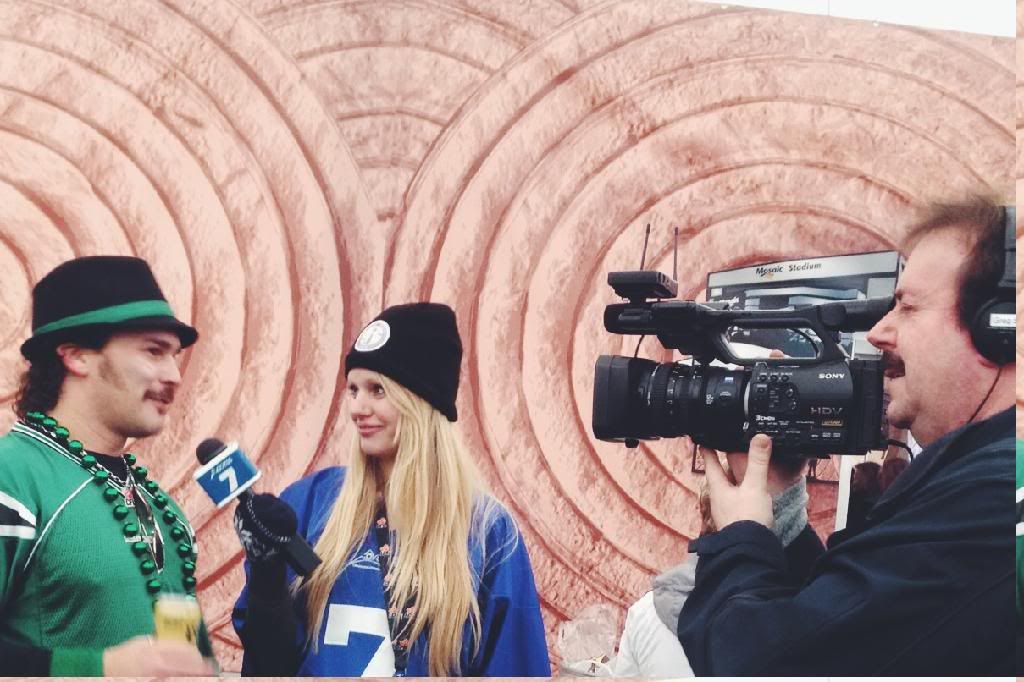 About a month ago, the local cable channel called to ask if I could be the on-location reporter for the Grey Cup stuff happening in town this year.
I said, "Well, I don't really like or follow football." Because I'm not athletic at all and I don't
get
sports and I don't
get
people who are all fanatical about them. And if you know anything at all about Regina, the Roughriders, or the Grey Cup, you'd know that 'fanatical about them' is probably the biggest understatement of all time. I said, as an afterthought, "Actually, I really hate football. Is that okay?"
And they said, "That's okay; you should just pretend you like it when you're on the camera."
And I said, "Okay."
And then I hung up the phone and said, "Why did I say okay?" to my empty kitchen. My appliances just looked back at me, blankly. They probably thought I was crazy.
But, yesterday, there I was right in the thick of a massive crowd of green and white, wearing a CFL toque, a media badge, and a grossly over-sized football jersey that said Access 7 on it. A middle-aged woman with green paint on her face was screaming in my right ear and a college guy in a green kilt and wig was hollering in my left. My co-host was distressed about the size of our jerseys (when we'd been given them, the producer had asked us, "Large or X-Large?"), and the cameraman was distressed that I kept calling the extro an outro. There is, apparently, no such thing as an outro. But I'd never heard that before.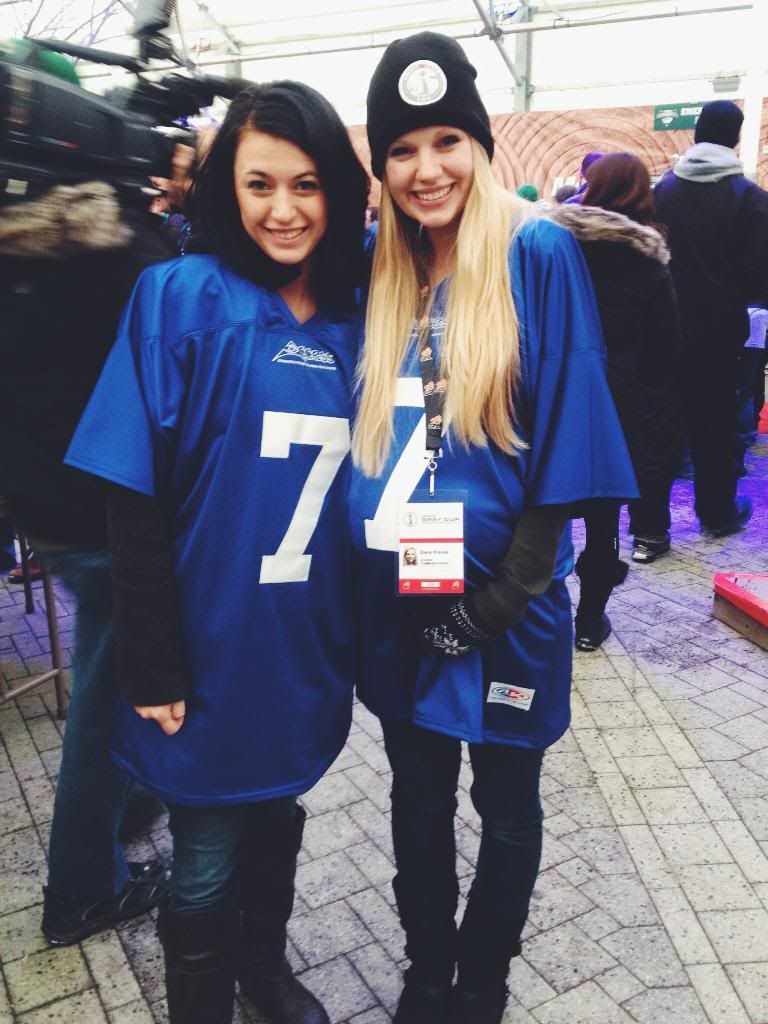 I just kept pretending I loved football. I even sort of cheered when they brought the Grey Cup out. I did not, however, cheer for the mascot when he made his grand entrance--he is a nameless man inside of a giant stuffed gopher, and that felt like a bit of a stretch for me.
Anyway. It was alright. It actually at points kind of felt like a
Juno week
reunion; I ran into a bunch of the same reporters and cameramen, and even saw
this guy
again. Except, instead of Much Music and Metric, it was TSN and Wes Cates. And instead of taking pictures for blog posts and running the media centre, I was in front of the camera getting interviews and footage for an hour-long football special.
I'm headed back in a few minutes. I'm still in my sweats and haven't done my hair or eaten lunch, so excuse me if this post ends off on a weird, unfinished note. I gotta go get ready. Like now.
Go, football. Right?