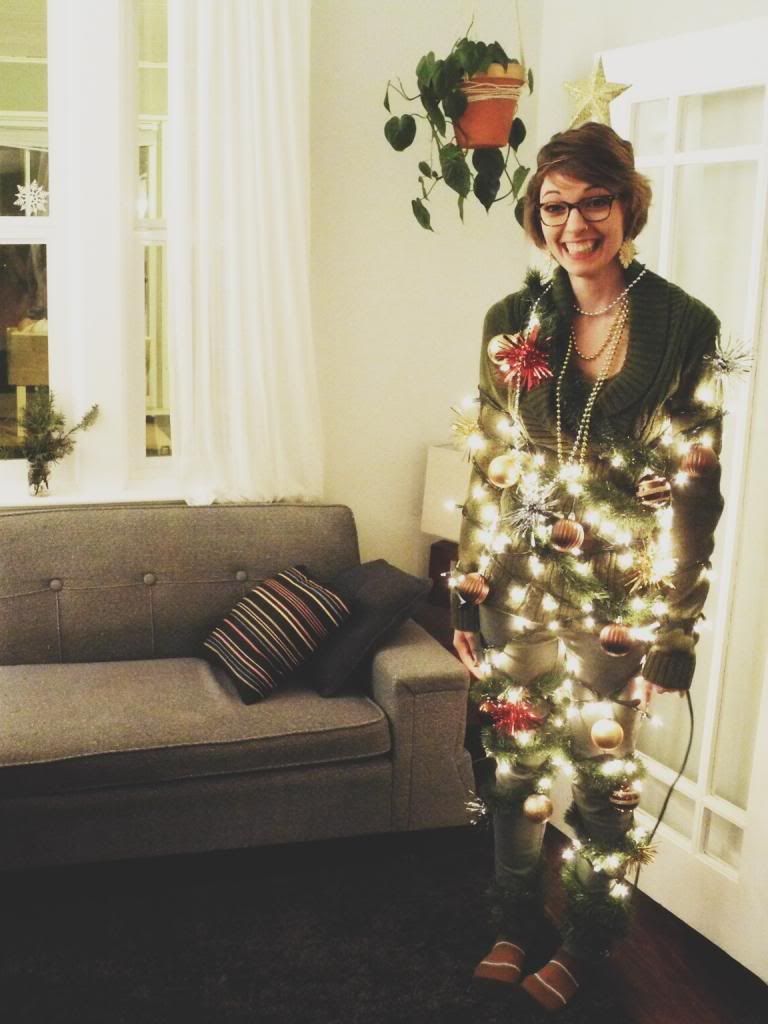 Last year around this time, a few friends and I borrowed this guy's house while he was away in Africa or someplace (he still doesn't know) and threw a
Who-themed Christmas party
. This year, the guy was using his house for living in, so we had to throw our annual Christmas party at Karlie's place. We tossed around a bunch of themes (I was really pulling for
Christmas In Space
because, I don't know, I guess I wanted to dress up like an alien, but everyone hated that idea) and finally settled on a Christmas carol theme. Not, like, Charles-Dickens-Tiny-Tim-Ghost-of-Christmas-Past Christmas Carol, but, like, come dressed as a Christmas carol.
Do you know how hard it is to think of a Christmas carol that can be dressed up as? But we did alright, I think.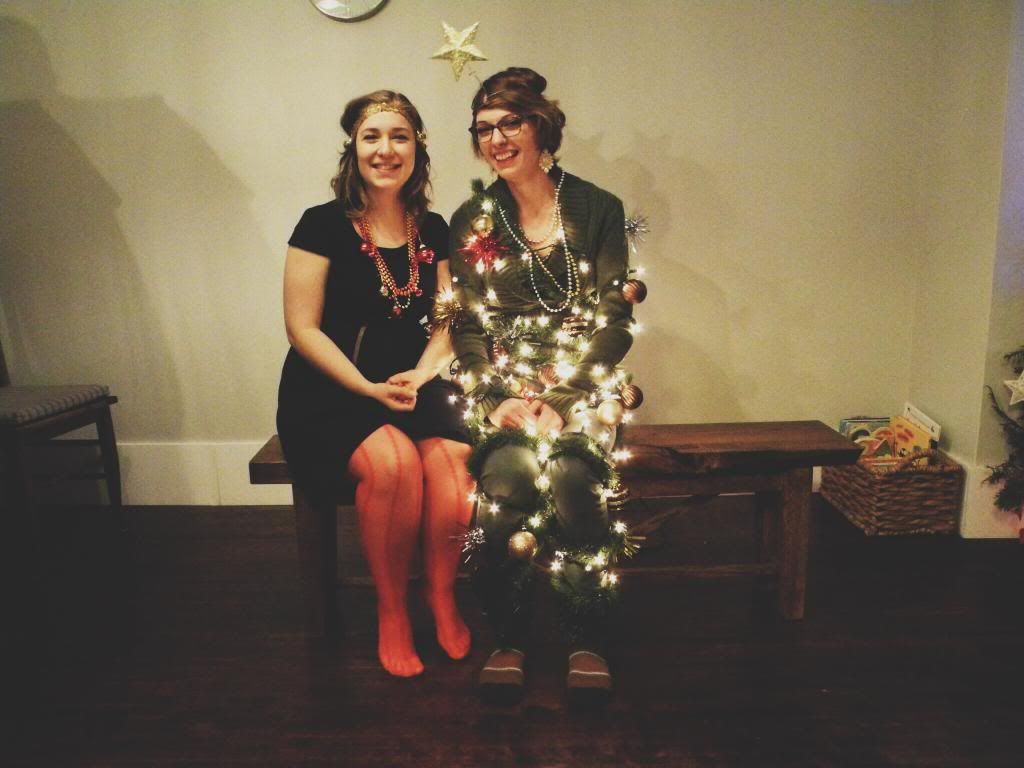 In case you can't tell from the pictures, we ended up with Let It Snow, All I Want For Christmas is My Two Front Teeth, Jolly Old St Nicholas, Rude Elf The Red-Nosed Rain Ear, Old Lang Syne, Holy Knight, Jingle Bells, Oh Christmas Tree, What Child is This, and Silver Bells.
The highlight of the evening was a game of Zip Zip Bong which, if you haven't heard of it before, is arguably one of the most painful and hilarious games of all time. You have to suck your lips in so that your teeth never show, and then you go around the circle either saying "zip" or "bong". A "zip" passes the turn to the person beside you, but a "bong" changes the direction. You're out if your teeth show or if you speak at the wrong time.
It starts out fairly simple, but then, inevitably, someone starts to laugh because they are struck with a sudden realization of how incredibly dumb everyone else looks. And there isn't really anything funnier than watching someone try to keep their mouth sucked in like that while they're gut-laughing. So everyone's laughing and crying and still trying to keep track of where the game's at and not show their teeth. After a while, your teeth are straight-up cutting into your lips and your belly hurts like you've just done the most intense ab workout of your life and you pretty much want to die. It's fun.
Play it sometime. Let me know what you think. Don't cheat by covering your mouth with your hand; that would be pretty lame of you.
Anyway.
It's a sweet group of people and I like them and it was a good night. And that's really all I've got to say about
that
.