It's been almost six months now since we
packed up and moved
across town. It took all of one day for this new place to feel like home and we're happy campers here.
That said, there are
still
some boxes in the basement that need unpacking and organizing; I'm fairly certain that one of them contains most of my fridge magnets and some CDs I can't find anywhere else. I'll get around to it. Next year, probably. Fridge magnets are just not top priority.
There are walls, too, that need pictures, and corners that need filling and little projects that need doing. Nothing drastic, just the touches that make a house homier. I always thought that when I finished those things, I'd put some pictures up so that you could see where I live now. But then I remembered that in the last house I'd thought the same thing, and ended up not showing you the house until the day before we left it. Silly.
So I started taking a few pictures this morning, beginning with the office. It might look a little different in a few months, a year, five, but right now it looks almost exactly like this: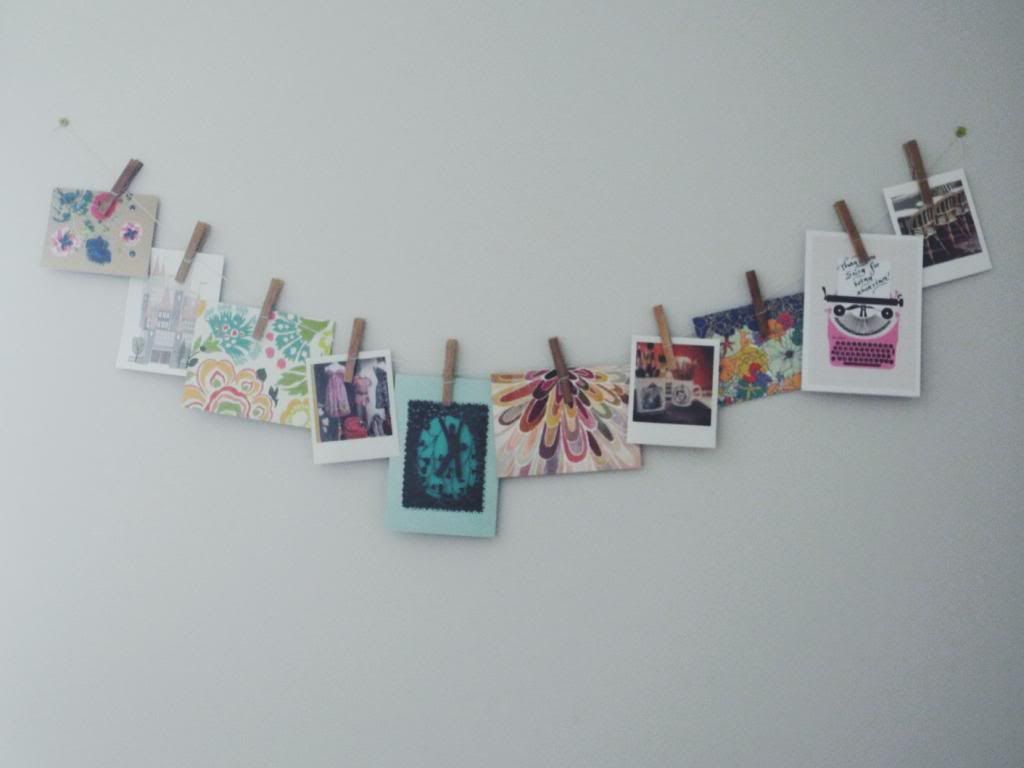 It's been a little dream-come-true having a whole room just for putting all my creative stuff into. My paints and my pens and my computer and my scissors and my cameras and my books and my papers... Not stuffed into a closet in boxes, but organized on pegboard and on shelves and in filing cabinets.
Barclay built me that desk out of two filing cabinets and some wood, and it's big enough that we can both hang out and listen to music and act artsy at the same time, which is pretty great. We bought that gigantic hunk of pegboard at Rona for $20 and it has successfully eliminated my need for a messy junk drawer. I might be jinxing myself here, but I haven't lost the tape or my glasses in almost six months now. Magical, miraculous, marvellous pegboard.
There's even a nice big window with an apple-tree view, and when it rains I open it up and sit at my desk and draw or read or daydream. Not a lot sweeter than that.