{Continuing on from
this post
}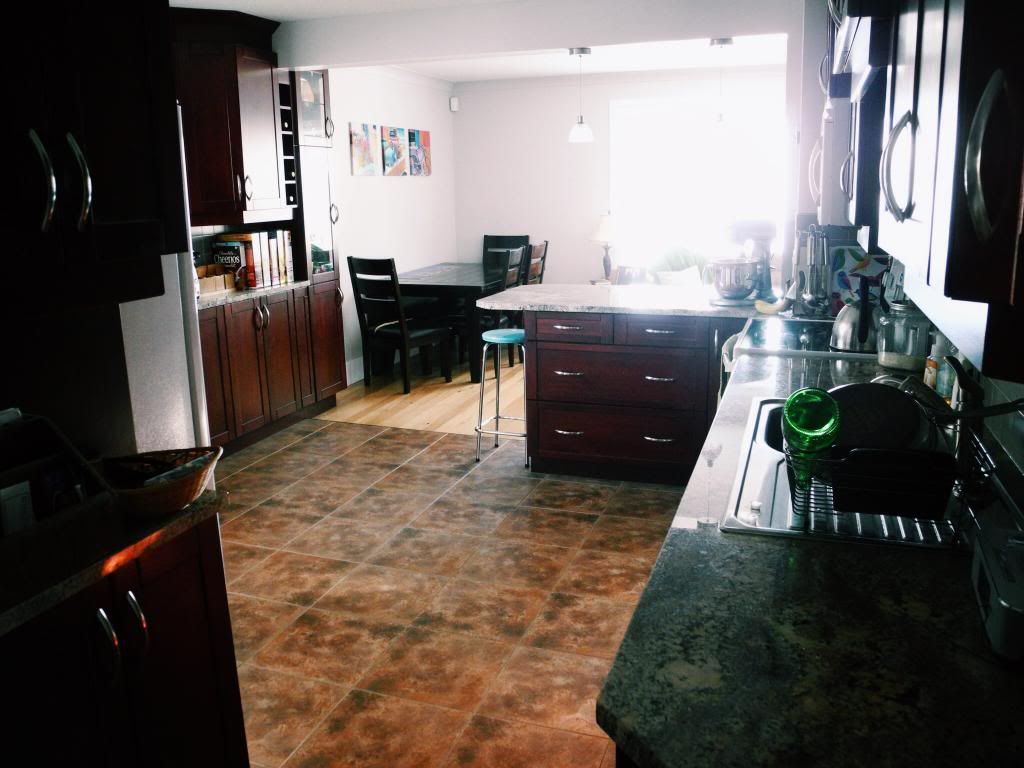 One of the things that sold us on this house was the size of the kitchen. Our old house had a wee apartment-sized fridge and a stove that all except one of my pans were too big for. You could fit exactly three people in the kitchen at once, but they all had to stand politely and still, hands at their sides, shoulder to shoulder. There wasn't room enough to crack a smile, let alone cook something.
I loved that little kitchen. I did. I painted it green and used all 14 square inches of counter space as efficiently as I could. But no matter how much I loved that little kitchen, I have to confess to liking this one a whole heck of a lot more.
This kitchen, on its own, is almost the same square-footage as our old house. We could have a slumber party in this kitchen. We could play leap-frog, or square dance, or harbour six dangerous criminals in it. Or, you know, cook stuff. It's marvellous.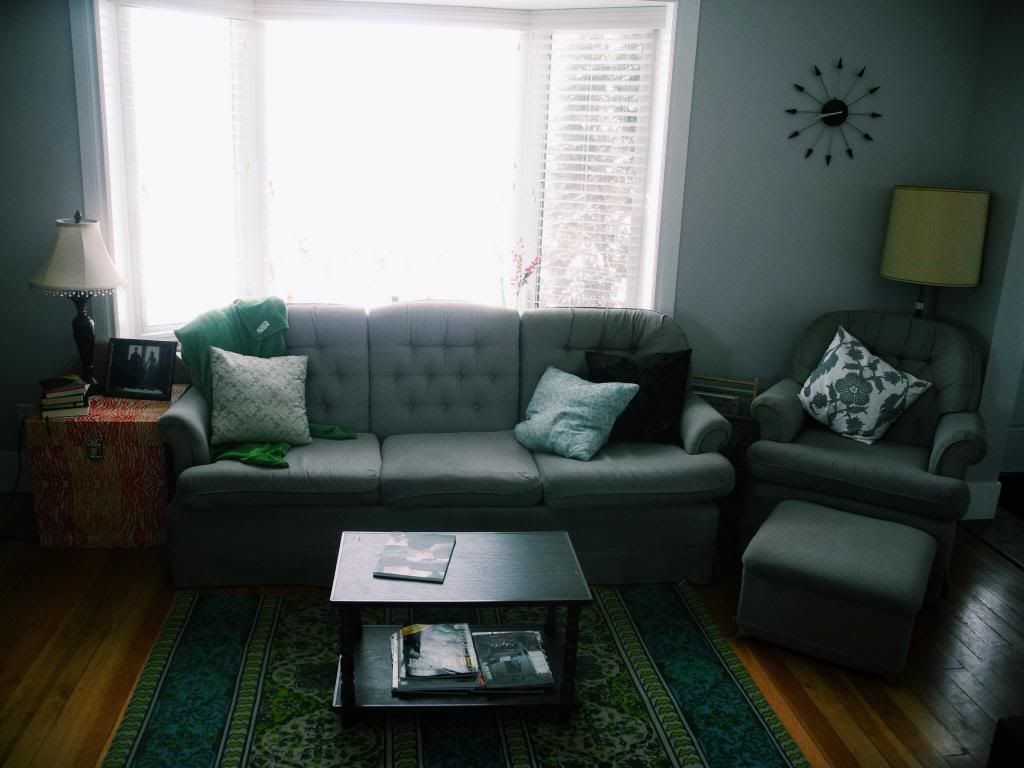 The kitchen opens up into the living room/dining room. Though it's not as spacious as the kitchen, this is probably where we spend most of our time. I teach (taught, I guess) piano lessons here, we read here, eat here, watch movies on my laptop here, drink morning coffee here, have company here, play games here, take cat naps here...etc.
If you came over for the afternoon, we'd sit on that couch and play crokinole. And it would be awesome.