Wild Country by Wake Owl was playing on the radio. I turned it up so he'd be able to hear it through my winter jacket. It was 32 below and I'd forgotten to wear mittens. Barclay was driving; I was hunched over in the passenger seat wishing away red lights. It was 1:30 AM and I had a banana in my pocket in case I got hungry. We arrived, parked, picked our way across the ice, speaking in reverent whispers as though we were walking through a cathedral instead of a parking lot.
Every second and every step and every word felt strange because I knew that Something Big was about to happen and I knew that it would change everything and that I'd look back on those seconds and steps and words as Before.
We held hands, I caught my breath. I forgot, for a second, how to breathe it out again. We climbed the stairs instead of taking the elevator. Barclay held my head in his hands as we paused in the stairwell. I was smiling, but I was scared. My heart was pounding in my chest and I imagined the second, smaller one in my belly was doing the same. Did
he
know something was happening?
I didn't know what to say to the nurse at the front desk. I felt bewildered, even though I'd known this night was coming for months and months now. "Hi, Um." I chewed furiously on my bottom lip. "I think I'm going to have a baby."
And then the night melted away as though it were made of ice cubes and snow instead of minutes and hours. And then someone said he was coming, and then I heard him, and suddenly there was only one heart in my body. The other was being placed in my arms in the most perfect, tiny package I'd ever seen. And I cried.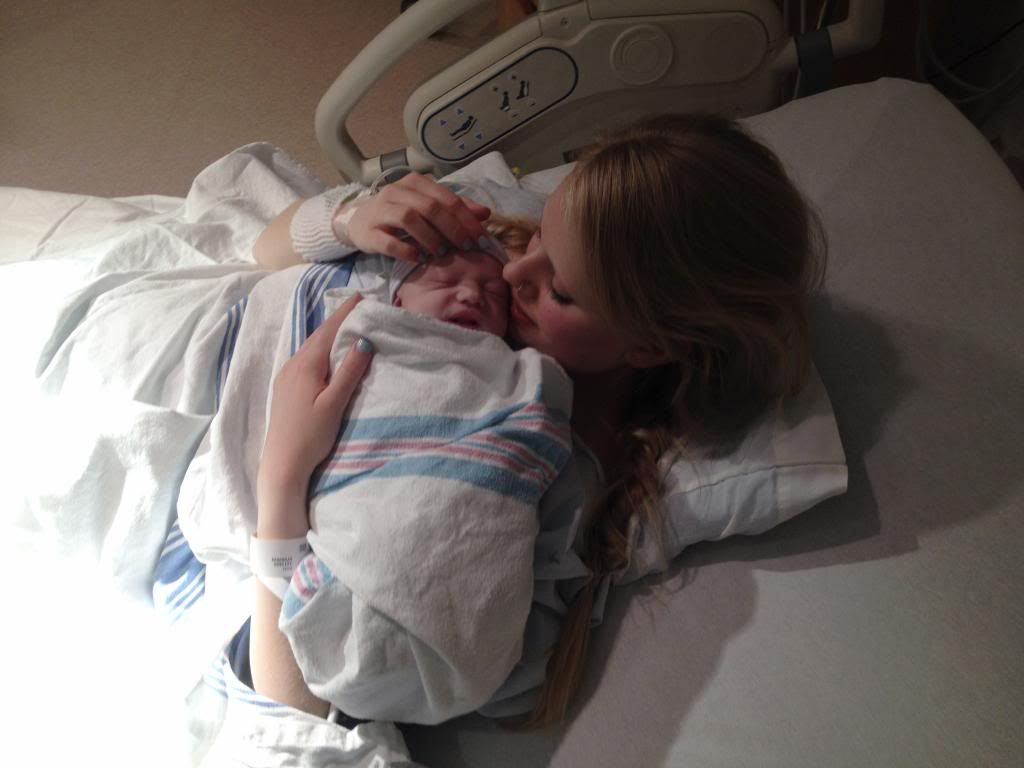 We've named him Sullivan Barclay Krause. He was born on Tuesday, January 21--one day early--at 7:39 AM.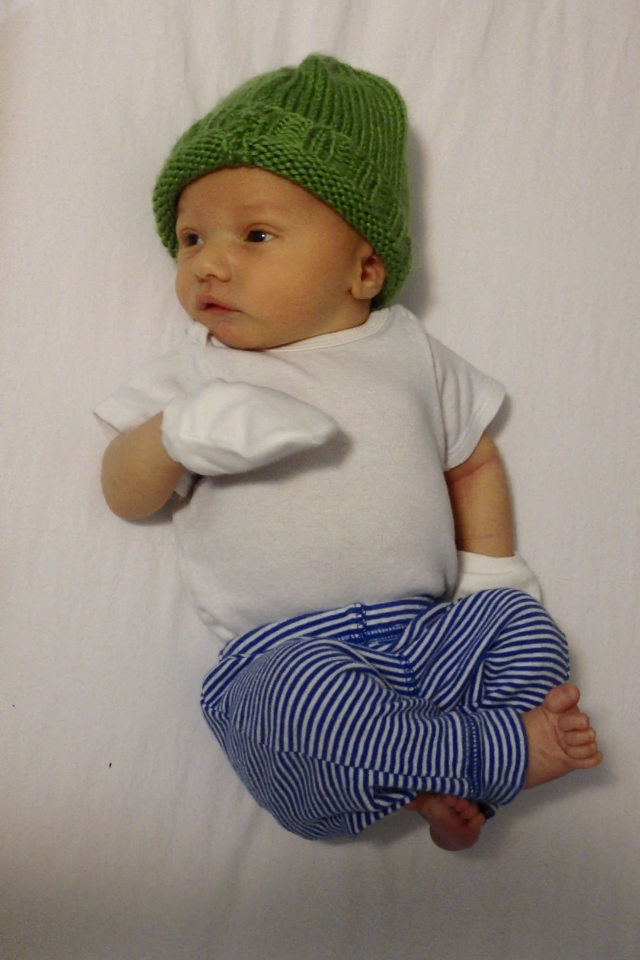 He's all tangled up in my heartstrings. His little face is still brand new, but already so familiar that I picture it instantly every time I shut my eyes. I'm beyond 'happy' or 'thankful'.
I'm somewhere without words.